3 Unique Fabric Designs Exclusive to Our Store | Lihue, HI
At Kapaia Stitchery, you will find the best selection of unique fabric designs. We understand that it is difficult to find a beautiful fabric that you have not seen anywhere else. We are proud of the fact that our store carries three unique fabric designs that are exclusive to our store. They are especially popular with our quilt fabric collectors.
A Beautiful Fabric with Blue/Green Turtles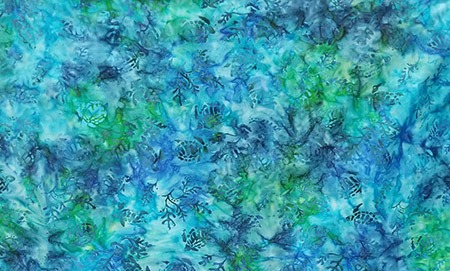 This hand-dyed batik cotton fabric features blue/green turtles. The Hawaiian sea turtle or "honu" is a very significant animal to the Hawaiian culture. Legend states that they were the original guides showing the ancient Polynesians the way to get to the Hawaiian Islands. So add a feeling of longevity, guidance, and protection to your quilt with this beautiful fabric design.
A Tropical Floral Fabric
Representing the Beauty of Hawaiʻi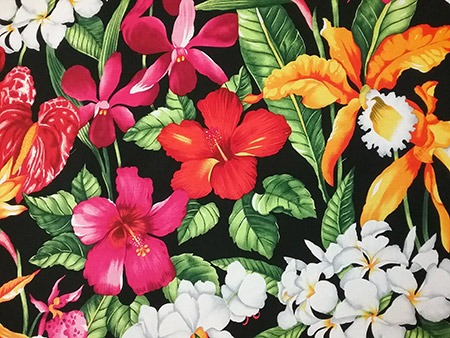 Capture the aloha spirit of Hawaiʻi with this cotton tropical floral fabric print. This design features four flowers of Hawaiʻi–the orchid, symbolizing refinement and beauty, the bird of paradise, representing joy and greatness, the plumeria, signifying new beginnings, and the hibiscus, indicating delicate charm.
In addition, the ti leaves on this print are a sign of appreciation and respect.
Peace and Tranquility of Rainbow Ferns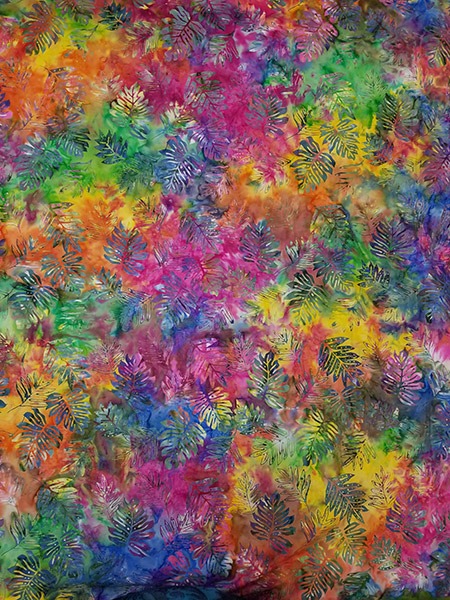 Rainbow Ferns: This is another hand dyed batik cotton fabric, but with rainbow ferns. Ferns represent peace, tranquility, and spirituality as well as new beginnings. This design will bring a sense of nurturing into your home as ferns are also associated with strength and healing within the family and community.
Contact Kapaia Stitchery Today!
In addition to these three unique fabric designs, Kapaia Stitchery carries almost 5,000 other high-quality fabrics.
If you have any questions or would like to place an order, please call us at (808) 245-2281 or fill out our submission form. Donʻt forget we ship to anywhere in the world!